The Phuket Sandbox Program is headed for a revision to allow tourists more flexibility in movement to places beyond Phuket. The original Phuket Sandbox Plan required tourists visiting Phuket to stay in Phuket for 14 nights before they could move out to other provinces. Now under the proposed Phuket Sandbox Extension, starting 1st Aug 2021, tourists may be allowed to visit select destinations in Phang Nga, Krabi and Surat Thani region after completing just 7 nights of stay in Phuket.
---
What does this mean?
Many famous destinations would open up to tourists visiting Phuket after their 7 nights of stay. The proposed key destinations that would open up under this plan from 1st August 2021 onwards are
Krabi - Ko Phi Phi, Ko Ngai, and Railay Beach
Phang Nga - Khao Lak and Ko Yao
Surat Thani - Samui, Ko Pha-ngan and Ko Tao
The proposal has been in principle approved by the Centre for Economic Situation Administration (CESA), the Government body that is responsible for economic and social rehabilitation during the Covid-19 pandemic in Thailand. Now the provincial authorities in these designated regions are coordinating between various private and public sector organisations to operationalise the roadmap and come out with guidelines in this regard. We can soon expect an announcement of re-opening up of these destinations.
---
New Islands opening up near Phuket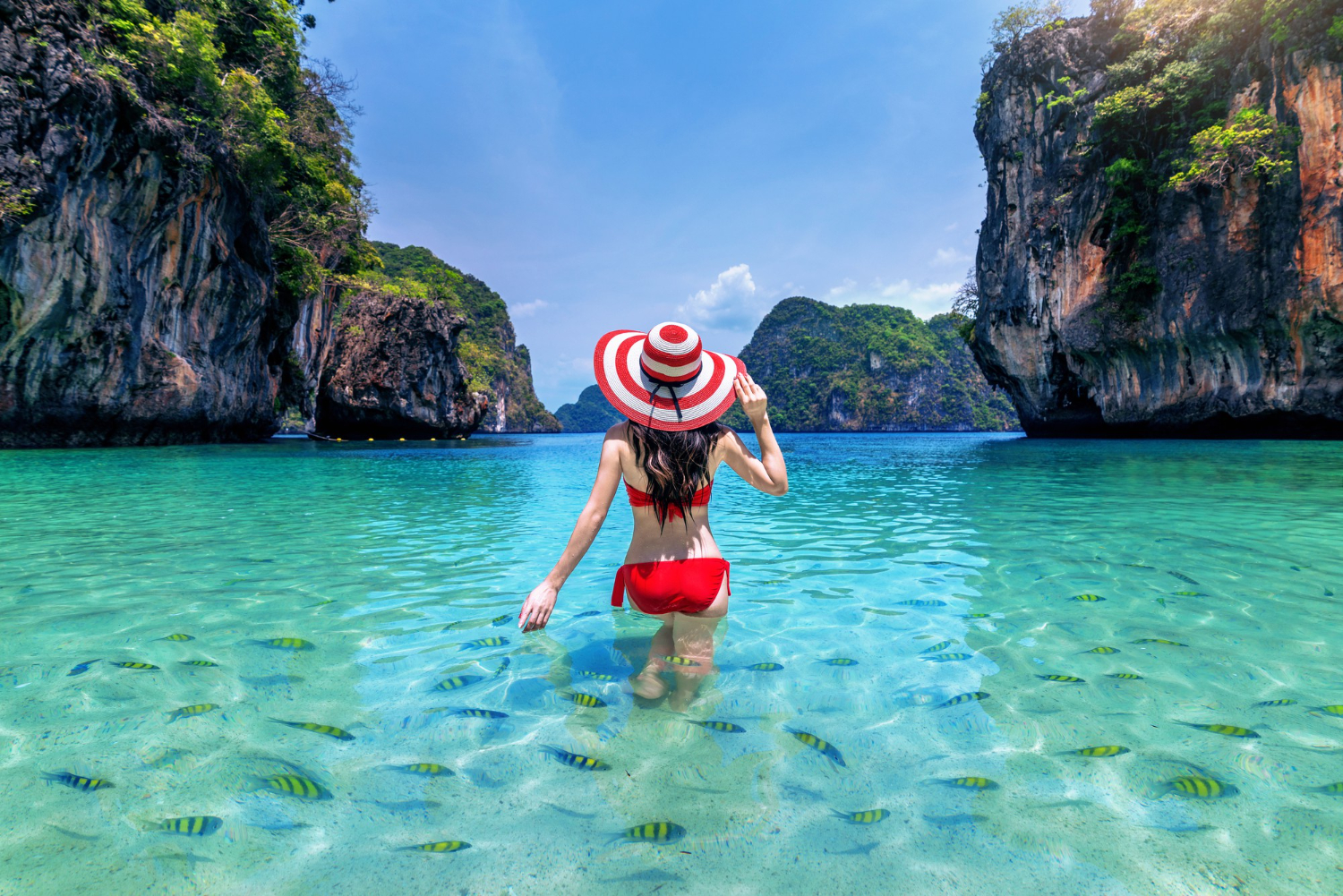 Phi Phi Island -So yes it may be possible to visit and stay in the Phi Phi Islands from 1st Aug onwards.
Ko Ngai - the beautiful Ko Ngai lies close to the Trang area. Ko Ngai is a small island that is just about 4 km long and 2 km wide covered by rainforest vegetation on its mountains and sandy white beaches and clear waters for some fabulous diving experience in unspoilt environs.
Ko Yao - These are the twin Islands of Koh Yao Yai and Koh Yao Noi that are a part of the Phang Nga province and reachable by long tail boats from various piers at Phang Nga and Phuket
---
New beachfront destinations opening up near Phuket
Khao Lak - Khao Lak is a picturesque destination that is surrounded by rainforests and cliffs on one side and some of the most beautiful beaches towards the Andaman Sea side. Khao Lak houses some of the well known luxury resorts
Railay Beach - Railay beach is deceives you into believing it is an Island, since it can only be reached by a boat from Krabi mainland or Phuket. This lovely secluded area is home to a quaint undisturbed lifestyle. The Railay area is also famous for offering rock climbing experiences, thanks so some of the cliffs jutting out of this tiny peninsula.
---
Flexibility of Including Koh Samui area into your plans
The Phuket Sandbox Extension will allow travel to the three Island locations of Koh Samui, Koh Phangan and Koh Tao after 7 days of stay in Phuket. So tourists can now consider including these famous Islands too in their itinerary if they choose to be a little further away from Phuket and neighbouring areas.
---
Coming soon - New Tours that would open up for you with Phuket Sandbox Extension
For FAQs and peer to peer help from fellow travellers join our FB Group - Click here to join our FB Group.

Follow us on Twitter for current updates