Entry Process to Phuket Decoded

Phuket is welcoming fully vaccinated tourists for a quarantine free & enjoyable holiday starting 1 July 21 under the Phuket Sandbox scheme. You may be excited and heading to book your flights and hotels, but HOLD ON. Flights and hotels are not the first thing you should be booking. You first need to check your eligibility and obtain a Certificate of Entry and then proceed to book your flights and hotels.

Read on to understand the process well enough to ensure you have a smooth entry to Phuket without hiccups, as the process does require some attention.

---
Are you fully vaccinated?

The first pre-requisite is that you must be fully vaccinated to qualify for entry to Phuket under "Phuket Sandbox". Make sure you are fully vaccinated and the vaccine has been approved by WHO or Thai FDA approved vaccines that include the following vaccines
AstraZeneca
Moderna
Johnson & Johnson
Sinovac Biotech
Sinopharm
You must be vaccinated more than fourteen days but within one year before entering Thailand
---
Check if you are resident of a country permitted to enter Phuket
Firstly you should check if the country of your residence is on the list of countries eligible for entry to Phuket. This is a list prepared and weekly updated by the Ministry of Public Health (MoPH) Thailand . Click here to get a link to MoPH Website

MoPH groups countries in Low, Moderate & High Risk groups. Residents of countries that fall in low and moderate groups are eligible for entry to Phuket. The list as of 16 June 2021 is as follows.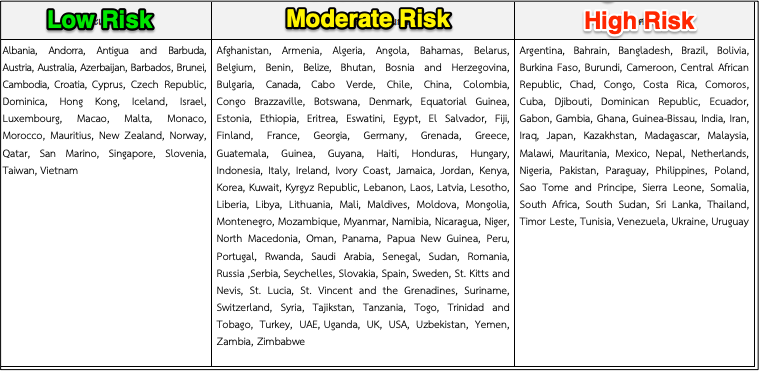 Great so you are vaccinated and a resident of a country from the low & moderate risk group approved by MoPH, what next ?
---
Certificate of Entry
The most important step is to get the Certificate of Entry (COE) from Thailand Government Website.You can obtain the COE online and there are various stages.
Stage 1
-
Registration
- You register at COE Website (
Click underlined for link
). This involves filling the form and uploading your passport. The Embassy / Consulate checks your essential details for eligibility and would take about 3 working days to process and approve your registration.
After the submission of their applications, the applicants will be given a 6-digit reference code. The code will be used to track registration status and to download the COE
Stage 2
-
Registration Approved
- your registration is approved and valid for 15 days. Within this time frame you have to now book your flight and accommodation. You should also get the required travel insurance cover for USD 100,000 that covers Covid hospitalisation and treatment. Your accommodation in Phuket needs to be at one of the SHA Plus approved Hotels / Resorts and you will need a SHABA Confirmation for the same.( Read below : What is SHABA Confirmation )
Stage 3
-
Make an Application
for Certificate of Entry (COE) - Upload the following to COE portal
Visa, if not exempted under Visa on Arrival scheme
Vaccine Certificate / Document
Flight Tickets
Accommodation Proof (SHABA Confirmation ) and
Insurance details to the COE portal.
Embassy/Consulate-General takes 3 working days to process the application. Do not worry if your country does not give a Vaccine Certificate but just a paper slip. You can upload the generally issued document you receive in your country as proof of vaccination. The language of the vaccination document or certificate need not be in English only, it could be in the local language and that is acceptable.
Stage 4 - COE Approved !! Awesome, so your COE is approved. The final step is to board your flight, but before you board you need to undergo a RT-PCR test no more than 72 hours prior to your departure. The Airline will need the following so please carry printed copies of the following
Certificate of Entry
Your Visa if not exempted and permitted Visa on Arrival
RT-PCR Negative Report Certificate
---
What is SHABA Confirmation?

Shaba is an extension of SHA Plus and stands for Safety & Health Administration Booking Authentication. Thailand Government has approved Hotels & Resorts that adhere to Covid safety protocols and certified these as SHA plus. You can make a booking at SHA Plus approved hotels online or via your travel agent. However, the COE website will need an authenticated booking confirmation and not just any hotel booking voucher. So once you make a hotel booking, your travel agent will upload the same to the SHABA website. SHABA Website will generate a unique QR coded booking authentication that proves
The booking is genuine and exists as an authentic reservation with the mentioned Hotel or Resort
The booking has been fully paid for. Unpaid or partially paid bookings are not valid.
Therefore please make sure that your hotel reservation is
fully paid for
and that your travel agent facilitates in getting you a valid SHABA confirmation. A valid SHABA confirmation has to be uploaded, along with other documents, to the COE website and following which you may be eligible to get the Certificate of Entry.
---
Do I need Visa or do I get Visa on Arrival? Is a Certificate of Entry not a Visa?
Certificate of entry is not a Visa. You need a visa to enter Thailand. Some countries fall under a list that are eligible for Visa on Arrival. Countries that do not fall under the Visa on Arrival list have to apply to local embassy or consulate to obtain a Visa.
The following is a list of countries that are eligible for Visa on Arrival, extract taken from COE website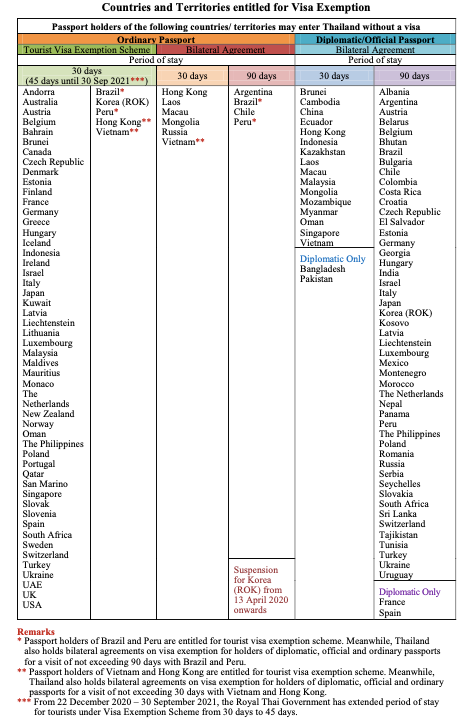 ---
Here is a list of flights that have announced their departures to Phuket
As per our research we are presenting the current list of flights to Phuket, though more flights would keep getting added periodically and you need to check upon current information around your planned departure dates. This is as extract from ATTA Facebook page , ( ATTA - Association of Thai Travel Agents )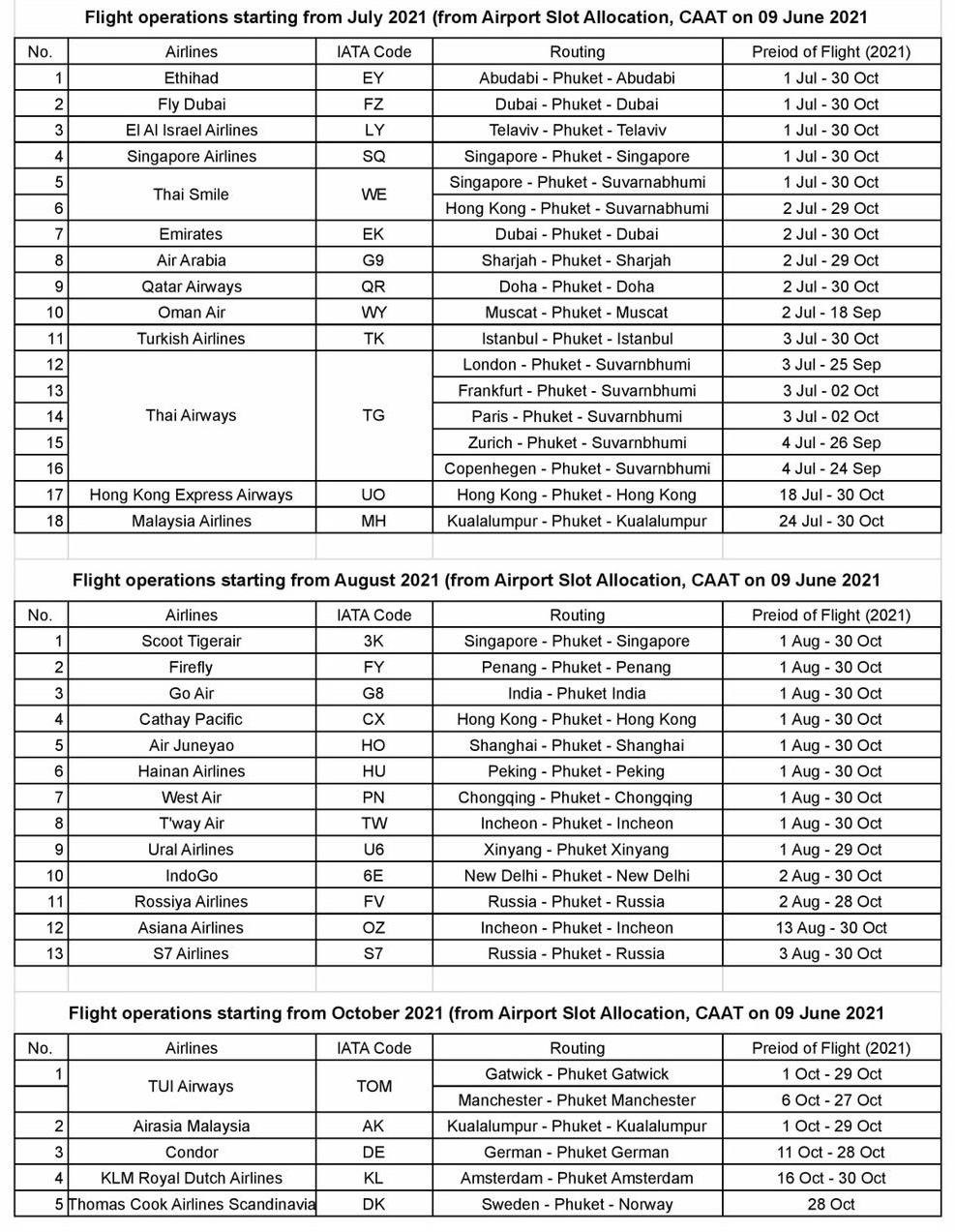 Follow our other blogs on the same topic
Phuket Reopening - All the information you need to plan your trip to Phuket
After Phuket, Koh Samui ? What Next?

Follow us on Twitter for current updates